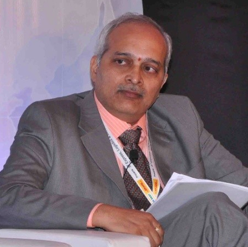 Mr. Laxmana Murthy
Head-Digital Transformation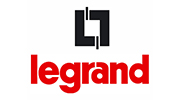 "investment was not heavy and we had no challenges in showcasing tEG values to our management"
Novateur Electrical and digital systems private limited (NEDSPL) is a 100% owned subsidiary of Legrand France and is a global specialist in electrical and digital building infrastructure. In India, we are have been a leader in protection business for over two decades and leverage global knowledge to customize offering local, delivering end to end solution across categories and sector, from residential and commercial, to hospital and industrial. Legrand has progressively developed product ranges for wiring device, home automation. Door entry, lighting management system, cable breaker and distribution board. We also have a very strong manufacturing base in India with 9 plants across the country.
In India during the past years we have added more entities with the acquisition process. We have different entities with a different system and had to integrate the back end operation with an unified supply chain system and process. During this journey we have started working woth tEG solution as part of our efforts to have a standard way of managing the supply chain. It was to help integrate and standardize the process, bring visibility and improve efficiency to supply chain with the below direct value addition
Reduction in logistics spend up to 3 %.

Started tracking factory output, movement of goods almost real-time basis and took correction action on the go.

This tool has given visibility and transparency in freight cost spent.

Operation controls (use of most suitable vehicle type), cost control (competitive L1 rates through revers action) and audit control point of views it helped us.

Provide visibility in detention and vehicle placement.

SCM team process time saving.

Internal customer satisfaction with improved information sharing.
Transparency and real time visibility are the new norms of supply chain leaders. With the kind of workflows that tEG can create, one easily understands the depth of the through that was put-in, and the kind of experience the team has developed these flows. tEG team is receptive to the need of its customer and are flexible and customer-oriented to develop the solution which can meet the need of a customer.
tEG people who worked in the industry in supply chain leadership roles and they bring with them rich experience which is a added advantage. This brings future positive difference to the work they do.
VIEW MORE TESTIMONIALS