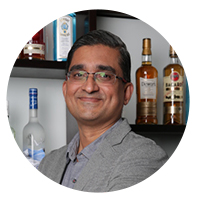 Mr. Muthu Kumar
Director Operations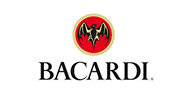 "Investment in the product is nominal, Added value and improved bottom line"
Bacardi is the world's largest privately owned sprits company and our heritage is over 150 years old. Bacardi India has been growing in India for last 20+ years.
The complexity of the alcohol industry in India require us to scale up our logistic game to meet our customer demands for reliable on time deliveries. This require a platform that could seamlessly integrate with our SAP, GPS vendor technology and facilitate analytics that would help faster and better decision making with following values addition to our business.
Realtime tracking enable us control detention, improve on time delivery rates, reduce customer and vendor disputes and manage compliance to Statutory requirement like permit validity ect.

Reverse auction enables us to reduce our cost by a 400 basis points and offered a very transparent utilization which reduced unit cost.

Vehicle indenting processes were made transparent and there was a huge improvement in payload utilization which reduced unit costs.

The seamless integration with SAP meant interface were automated and employee production improved accompanied by a reduction in documentation errors.
tEG combines industry best practice with an ability to be customized to meet your business requirement. This would be the basic building block of a logistics and freight management digitization program for any supply chain leader looking for a solution that is cost effective. Above all, the tEG team ability to collaborate and willingness to listen to their customer is customers and the co-learning experience add huge value to the relationship.
VIEW MORE TESTIMONIALS