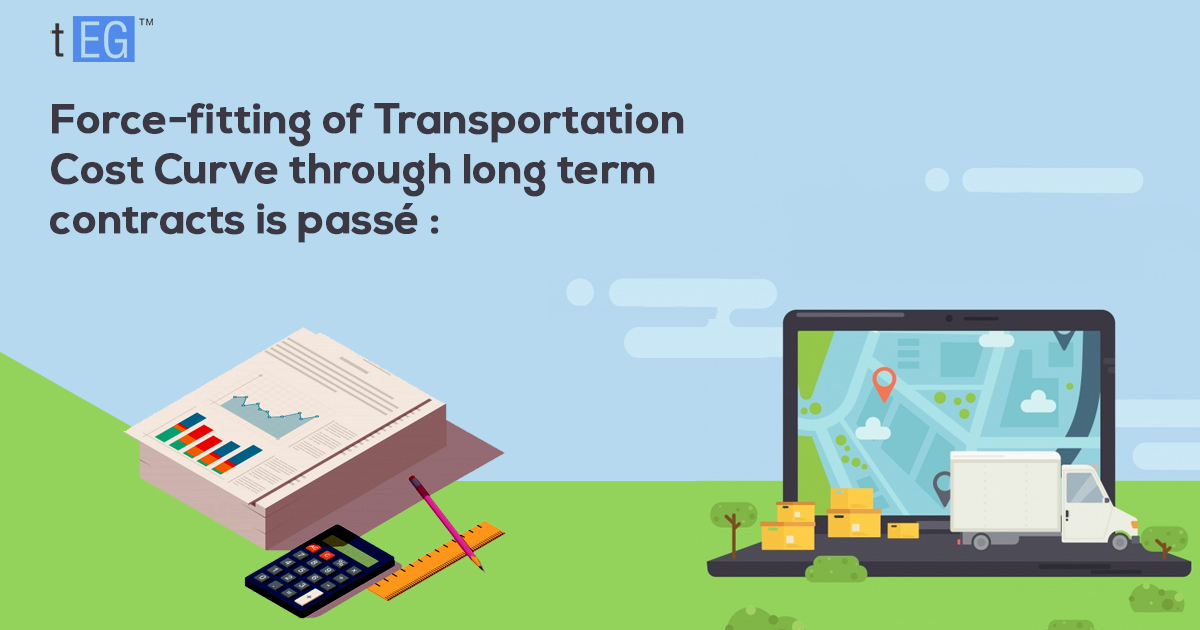 Some organizations enter transportation rates contracts for longer periods of time under the veil of maintaining cost consistency. Quite of few of them are also realizing that this is a myth. 
When there are peak seasons like Diwali or Month-ends, we end up;
 paying that extra amount due to non-availability of vehicles or 

go for a bigger vehicle at additional cost or further-more, 

hedging the cost initially to take care of these inconsistencies.
We often come across logisticians who would say that they debit the transporters for the differential amount when market vehicles are hired for the defaulted placements, ignoring the fact that even those debits are always factored by transporters when contract rates finalized.
Sometimes Management applies the materiality principle to the costs and say that the costs are insignificant to monitor, forgetting end customer can get benefited if the costs are efficiently managed.
So how are the modern Supply Chain Managers are managing their transportation costs;
Supply Chain Technology solutions builder, Caliper Business Solutions is helping large and medium organizations to automate the negotiation process through their cutting-edge tools. 
These tools cut the Price negotiation process time drastically, making it simpler to negotiate rates more frequently.  
Many logisticians are aware that irrespective of the period of contract, the transporters hire market vehicles on a daily basis, basis the customer requirements.  Therefore, it is a no brainer to say that the costs are hedged by the transporters while quoting rates for long term contracts, to cover the variations of the market.
However, tools like transportEG would give flexibility to service seekers and service providers to enter into smaller contract periods (monthly, weekly, fortnightly, daily or any other period) so that rates are not hedged and are more realistic.  Thus, it is a win-win proposition to the entire eco-system.
Further, the advantages of automation like Data Science can be effectively applied to get into a predictive analysis of rates. This will help to reduce the manual dependency, transforming transportation purchases more into a science.
If you are interested to know more on how to buy Freight at near Market Rates, reach out to us at info@caliperbusiness.com or call us at 8767227722. We would be happy to help you solve the freight buying paradox.